Advocate Stephen Pitt-Walker to discuss blockchain regulation at Blockchain & Bitcoin Conference Australia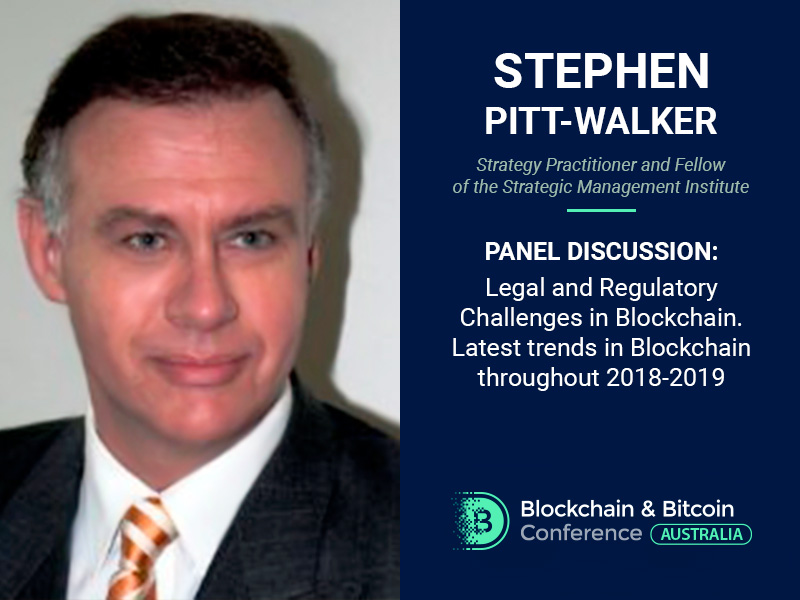 Stephen Pitt-Walker, Founder and Advocate at Global Human Rights, will take part in a panel discussion dedicated to regulation and relevant trends in the blockchain industry.
Stephen, together with leading experts, will discuss the regulation of blockchain technologies in Australia, including ICOs and smart contracts, IP issues and decentralized economy. Besides, speakers will focus on the blockchain impact on the existing ecosystem and economy.
Stephen Pitt-Walker is an accomplished international executive with 30 years of experience in management and strategic consulting. He held senior positions at such major international companies as Hewlett Packard and BHP Billiton. Besides, he was Vice President of Financial Services at Gartner Consulting.
Stephen Pitt-Walker has a long-standing interest in Human Rights under International Law in post conflict zones. He is a volunteer international advocate as well as an analyst and researcher of International Relations.
The speaker lives and works in East Asia, the UK, Europe, and the USA.
---
Please rate this news:
(54 votes, average: 3.62 out of 5)