All Important Things About Blockchain: Shri Chakraborty, Microsoft, Will Share Knowledge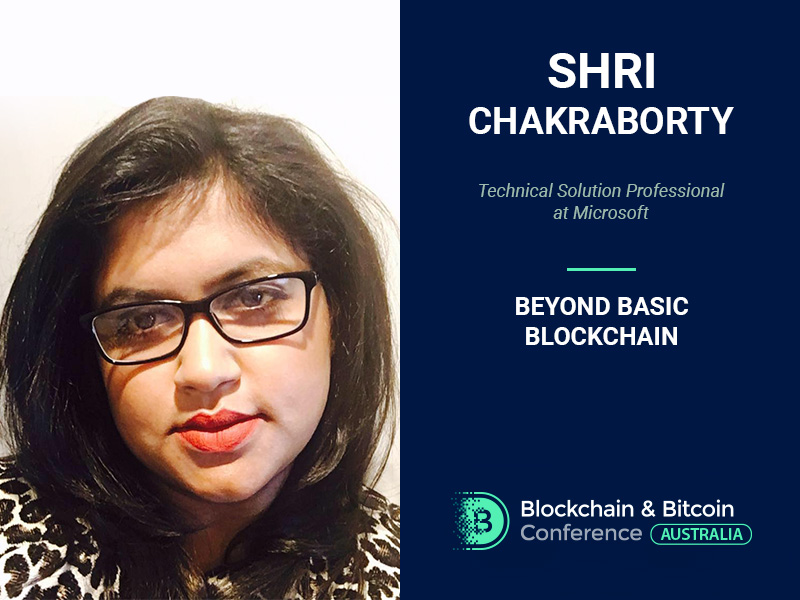 Distributed ledger is integrated in many industries now and is used by a big number of businesses. Digital money, healthcare, service exchange, food industry – distributed ledger is expanding everywhere. Basic information is known by everyone but what is beyond? What important issues regarding blockchain should we know and how will it develop? In the framework of the Blockchain & Bitcoin Conference Australia, Shri Chakraborty, technical solution professional at Microsoft, will deliver a presentation "Beyond basic blockchain" where she will present the audience with current features.
Main points:
Blockchain distributed ledger, what is going on?
Blockchain network and protocols, what is right for me?
beyond bitcoin: using Blockchain technology across different industry;
future of blockchain.
Shri Chakraborty is the IT and innovation expert. She has a broad experience in consultancy, solution design, product management and technical leadership. The expert is working with business leaders and engineers in order to make sure that the results of technology integration are successfully achieved.
The speaker is the technical solution professional at Microsoft. She builds and develops solutions on Azure's PaaS, container and IaaS service. Shri works on ensuring problem assessment, identifying current trends as well as on supporting business objectives along with security and compliance.
---
Meet Shri Chakraborty and look at the blockchain from the other side at the conference!
Please rate this news:
(51 votes, average: 3.75 out of 5)