Azure Cloud for Blockchain: Commercial Software Engineer at Microsoft Will Give Examples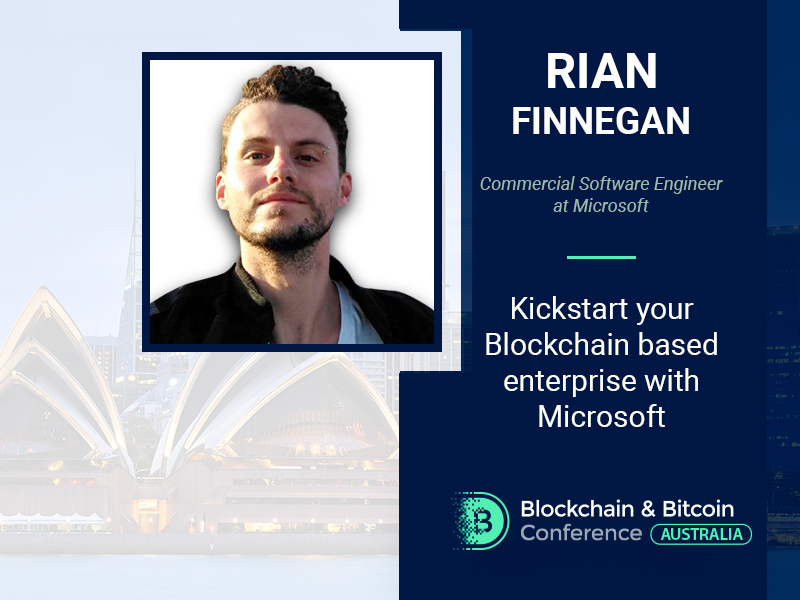 Recently, Microsoft has presented new tools available for its cloud computing platform Azure. Innovative implements will be helpful for everyone developing their applications based on distributed ledger technology. How does it work? In the framework of the Blockchain & Bitcoin Conference Australia, Rian Finnegan, commercial software engineer at Microsoft, will deliver a presentation "Kickstart your enterprise Blockchain with Microsoft" where he will explain the principle of operations with real cases.
Main points:
dApp developer experience and tooling;
Blockchains on the Azure Cloud;
Blockchain examples from the real world.
Rian Finnegan is the technology expert, especially interested in its creative and innovative forms. The way society and technology can interact and be connected is what the speaker especially pays attention at. The emergence of globalized civilization attracts Rian, and he is aimed at enabling creativity expressions through technology.
At the present moment, Rian is the commercial software engineer at Microsoft in Australia. He also used to be a software developer at Ramp RFID Solutions, the company specializing on asset and vehicle tracking.
---
Interact with the speaker and learn how to develop your blockchain apps through Microsoft at the conference!
Please rate this news:
(66 votes, average: 3.71 out of 5)