Blockchain & Bitcoin Conference Australia Will Be Held May 29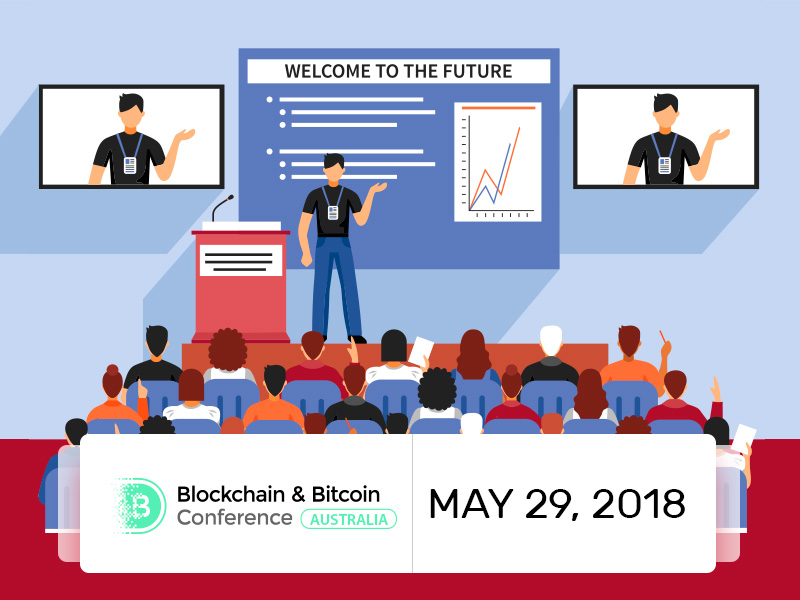 May 29, Sydney will host Blockchain & Bitcoin Conference dedicated to the blockchain technology, cryptocurrencies and ICO.
The conference is organized by Smile-Expo, one of the leading companies in the field of international exhibitions and conferences organizations. Having successfully organized recent conferences in India, Israel, Switzerland, and other countries, Smile-Expo is bringing blockchain entrepreneurs and ICO organizers together in Sydney Convention and Exhibition Centre.
Blockchain and cryptocurrency in Australia
The future of cryptocurrencies in Australia is uncertain. According to the Australian Taxation Office, Bitcoin and other cryptocurrencies should not be treated as money nor as foreign currency. The tax office requires businesses and entrepreneurs to maintain records of dates, amounts and purposes of transactions as well as the identification of the other parties.
Australian government officials, however, support digital currencies and call on the Reserve Bank of Australia to accept cryptocurrencies as an official form of currency.
What regulations are waiting for cryptocurrency in the future? The answer to this, and many other questions will be provided by twenty invited speakers at the Blockchain & Bitcoin Conference Australia.
Main topics of the conference:
Development of blockchain and cryptocurrencies in Government Technology
Blockchain services in Financial Technology
Law – making issues concerning cryptocurrencies
Business realization of blockchain technology
Cryptocurrency regulation
Token sails and investments
Other conference highlights:
Apart from speakers' presentations, conference program will also include two panel discussions with experts elaborating on the conference topics. Participants will have an opportunity to discuss existing working projects, following their ways from the development of the idea to the market entrance and monetization.
The conference will also include the exhibition of the cryptocurrency equipment and software, and other innovations in the blockchain technologies industry. A place for networking will be available as well. There, visitors can exchange business contacts, find partners for further cooperation, and get opportunity to develop their business.
The conference will be held in 14 Darling Dr, Sydney NSW 2000, Sydney, Australia.
---
To learn more and register for the event, follow the link ►►►
Please rate this news:
(115 votes, average: 3.69 out of 5)