Coinidol.com – Large News Company Will Be at the Blockchain & Bitcoin Conference Australia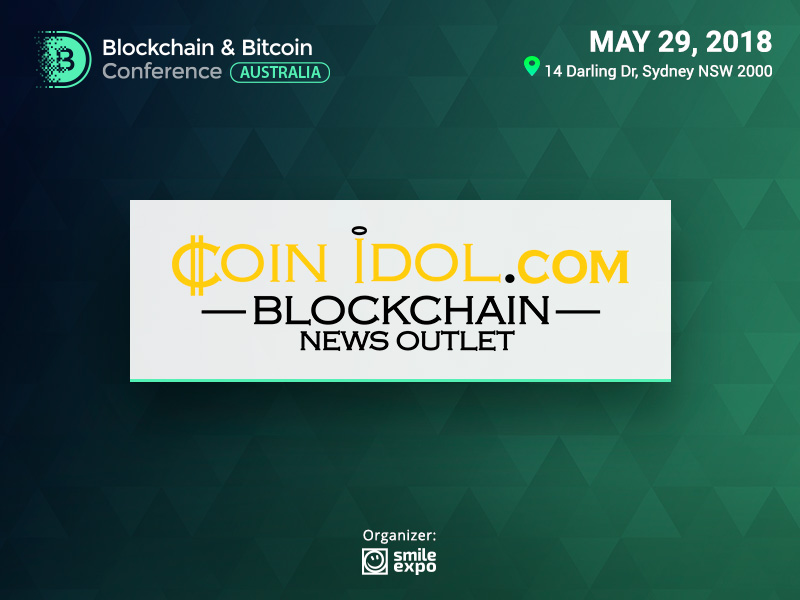 The huge media corporation Coinidol.com will join the crypto event in Australia. News outlet is focused on blockchain environment, delivering the latest news and covering all changes in the sphere.
George Gor, CEO of the company, shared his thoughts about the cooperation with the conference in Australia:
"Australia is a country where financial technology is highly developed and large growth of the field can be noticed. This is a right place to organize Blockchain & Bitcoin Conference in, as the country is full of distributed ledger innovations."
That is definitely true as recently Australia has undergone important changes: the first cryptocurrency airport terminal in the world is planned to be launched, and Blockchain courses start appearing at universities.
"Since we have reported on the crypto environment in Australia a lot, every month, Coinidol.com gets around 2,5% out of our overall monthly 1/4 million views from Australian audience. (The articles can be found here)" says George Gor.
"Attending the event on May 29, we are planning to write even bigger number of articles for our audience from 174 countries to follow the news. Thanks to Charlie Lee who has founded Litecoin, to the Ethereum founder Vitalik Buterin, to leaders of the Bitcoin Foundation, and to all main leaders of the crypto industry for following our updates and cooperating with us. Every day, our content is viewed 11 000 times, and we are thankful to all our readers for trust.
We invite everybody to become a part of the Blockchain & Bitcoin Conference Australia, which will be organized by Smile-Expo."
Please rate this news:
(78 votes, average: 3.68 out of 5)