Cointraffic Will Be a Sponsor at Blockchain & Bitcoin Conference Australia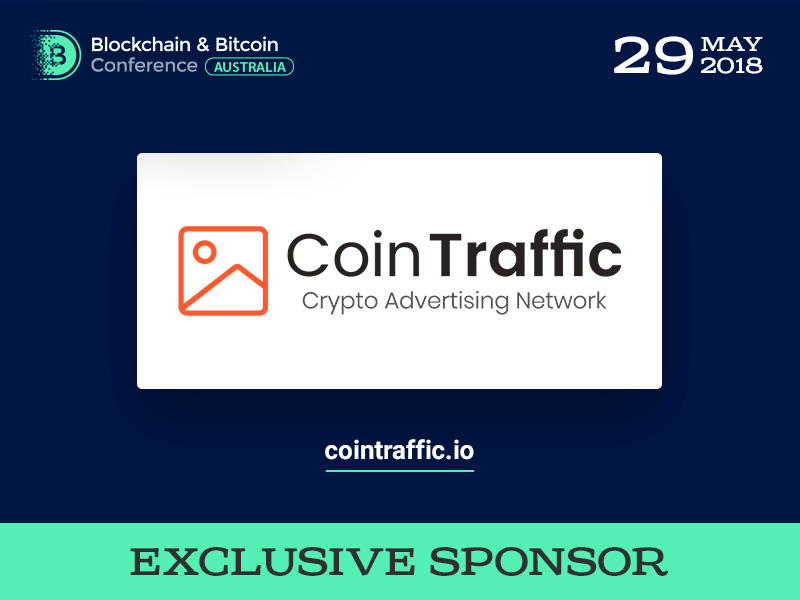 Cointraffic, an advertising network, will become a badge sponsor at Blockchain & Bitcoin Conference Australia on May 29.
Cointraffic is the network which helps its users with advertising crypto-related information. The company can create advertisements for users on more than 500 websites, targeting a specific audience, interested in cryptocurrency and related topics. Among the websites available for advertising through Cointraffic are such popular information channels as CoinMarketCap, CoinTelegraph and CryptoCoinsNews.
The platform supports different formats of advertising, can develop banners and determine the most effective way of advertising for different companies. Cointraffic provides the possibility to use such highly effective formats as slide and static banners, pop-under both desktop and mobile, and a sticky footer.
Cointraffic has already attracted investments to such projects as MobileGo, SkinCoinm Opus Foundation, and many more due to the well thought-through model of advertising.
The conference in Australia will also address such issues as Australian and world regulation of cryptocurrencies, blockchain solutions tools, launces of ICO, and state digital economy development.
---
Please rate this news:
(97 votes, average: 3.71 out of 5)