Cryptocurrency Investments in 2018: Top 5 Altcoins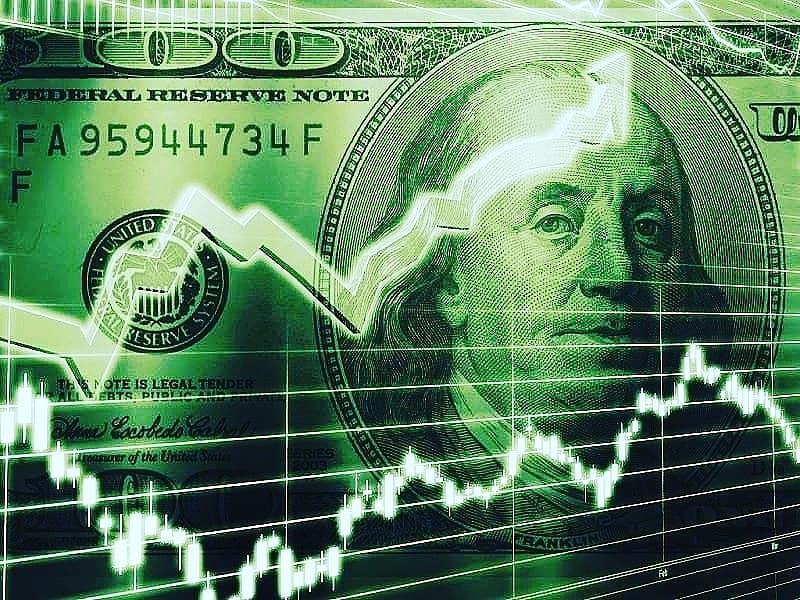 Cryptocurrency market has been always bringing big incomes to investors. In 2017, it experienced the significant growth and broke all the records, with the general cryptocurrency market capitalization of more than $450 billion and the twenty-four-hour exchange volume of around $17 billion for today. More and more entrepreneurs recognize the benefits of investing into the cryptocurrency market, and according to Charles Hayter, the founder and chief executive of CryptoCompare, "investors turn to cryptocurrencies as a hedge against traditional assets like stocks."
Picture Description: Total Cryptocurrency Market Capitalization
The dynamic of cryptocurrencies' price growth is active. Over 2017, Bitcoin has experienced twenty-times price growth (from $1000 to $20 000), currently having a price of around $10000. As for Ethereum, its price rate changed from $10 to $1200 over the year, with the price of around $800 for today.
What are the promising cryptocurrencies and why to invest in them?
Today, there is a huge variety of cryptocurrencies available for making transactions. Moreover, new cryptocurrencies are being released, making the market broader. Having a look at the cryptocurrency market success of the past year, investors expect high incomes in 2018 as well. But how to recognize the most promising cryptocurrencies among all the existing ones?
Usually, news about the cryptocurrency development drive the price rate. Promising cryptocurrencies are those which develop and renovate their platforms and cooperate with banks and other companies.
For example, in 2017, Ripple already had more than 75 banks on its blockchain network, including such clients as Bank of America, RBC, big banks in Spain, Turkey, Japan, Sweden, and other countries around the world. Ripple continues to sign new clients for cooperation, attracting banks and their customers with its fast transactions for international payments among countries.
Litecoin, in its turn, is to launch its new payment processor – LitePay. LitePay will enable businesses and entrepreneurs to make and accept Litecoin payments from any country very fast and with no transaction fees.
Mostly, investing in cryptocurrencies is profitable because of their reliability. Certain risks definitely always exist, however, top cryptocurrencies already have the working infrastructure which guarantees their stability.
Top 5 promising and reliable cryptocurrencies for investment in 2018:
Bitcoin
Bitcoin is the first released cryptocurrency in the world and the most expensive one for today. Bitcoin is the most popular and one of the most trusted cryptocurrency with the price of around $10000 for today. Bitcoin serves as a base for several payment systems and services, and a big number of companies across the globe accept bitcoin.
Ethereum
Ethereum witnessed a significant price growth from $10 to $1200 in 2017. Experts are predicting Ethereum successful work in 2018, as the platform is developing and renovating. Ethereum continues to serve as a base for new project creations, and attract more and more clients. Currently, Ethereum price is $780.
Ripple
Ripple is known for fast and cheap transactions on the international level. Today, the price of Ripple is around $1, and the capitalization is higher than $35 billion. Ripple is likely to experience a significant growth because of the active cooperation with banks all over the world, and attraction of new clients on the fast pace.
Monero
Monero attracts investors by the transactions information security. Due to CryptoNote algorithm, Monero provides anonymity to its users and enables private transactions. Compared to Bitcoin, Monero is fungible, which means that currency units have no difference in the process of the mutual substitution. Current price of Monero is $346.
Litecoin
Litecoin is a fork of Bitcoin developed on its base. Litecoin has such significant advantages over Bitcoin as easier mining and higher maximum limit of 84 million coins, compared to Bitcoin's 21 million. The price of Litecoin today is $190, and its active growth makes it one of the promising altcoins of 2018.
Top 5 cryptocurrencies for 2018 may be growing slower than some other ones, but investment in them ensures reliability and stability.
Please rate this news:
(102 votes, average: 3.7 out of 5)