Discover the World with Blockchain! Teresa Truda, CEO and Co-Founder of chozun 途赞, Will Blockchain in Travel Industry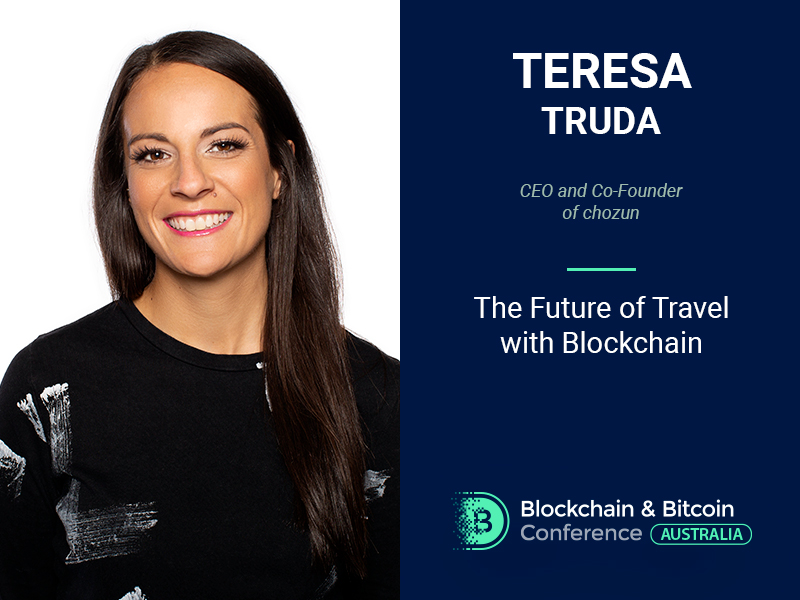 Blockchain is being applied everywhere. With its help, we start buying things, getting education and watching our health. What about travelling? How can distributed ledger technology be integrated into the travel industry? In the framework of the Blockchain & Bitcoin Conference Australia, Teresa Truda, CEO and Co-Founder of chozun 途赞, will deliver a presentation "The Future of Travel with Blockchain" where she will provide examples and analyse potential possibilities.
Main points:
the opportunities and applications of Blockchain in travelling;
use cases: how travel industry is revolutionized with Blockchain;
where travel companies will be in years with the use of Blockchain;
the future of Blockchain generally and specifically in travelling.
Teresa Truda is an entrepreneur and the expert in e-commerce. She is the CEO and Co-Founder of chozun 途赞 – a pioneering travel ecosystem with crypto technology.
The speaker is also a lecturer and tutor at RMIT University, where she gives lectures on Digital Strategy, Marketing, Online Advertising, Social Media & Innovation. Teresa has obtained a lot of awards, for example, she has got the GBC first prize for Female Entrepreneurship across China in 2016.
Teresa is one of first two women to launch travel crypto and ICO across APAC.
---
Get acquainted with the speaker and learn how to travel differently at the conference!
Go to event ►►►
Please rate this news:
(58 votes, average: 3.62 out of 5)