Globalizing Blockchain: Sam Lee, CEO of Blockchain Global, Will Explain Blockchain Adoption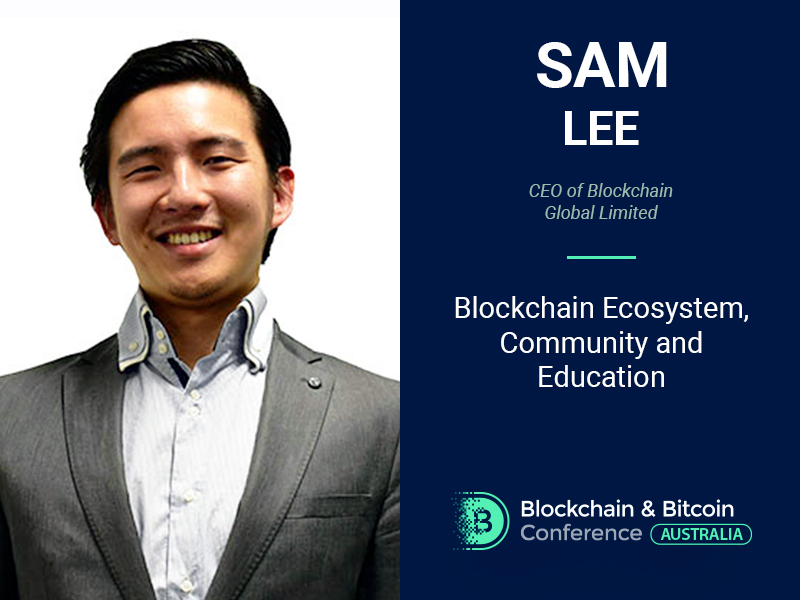 Blockchain technology can already be met in a big number of industries, and its integration in business is expanding. But the public still needs to be educated about the possible uses of the technology, its strengths and main characteristics. For mass acquisition, blockchain needs to be promoted and commercialized more. How can we do it? In the framework of the Blockchain & Bitcoin Conference Australia, Sam Lee, CEO of Blockchain Global, will deliver a presentation "Blockchain Ecosystem, Community and Education" where he will provide possible solutions.
Main points:
how Blockchain Centre introduces blockchain to general public including kids;
how to make the technology more accessible to the general public;
enabling blockchain adoption across both public and private sectors;
how Blockchain Centre brings opportunities for local start-ups to scale and globalize.
Sam Lee is the Blockchain expert aimed at supporting its ecosystem and promoting the technology. He is willing to open it to the public and show its power by globalizing it.
The expert is the founder and CEO of Blockchain Global. It is a company contributing to blockchain growth and enlargement. His corporation has already opened offices in many countries and is planning to expand more, as well as to expand the employment of the technology in the world.
Apart from that, the speaker was the establisher of the Distributed Group, a venture platform which works on connecting investors and entrepreneurs, and reducing fraud and cost for all companies which integrate the technology into their work processes.
Sam is also a welcomed speaker at many conferences dedicated to the sphere, and he shares his experience in knowledge with such media outlets as CNBC, BBC, Sky News and RT.
---
Meet the expert and learn how to make the technology more accessible at the conference! Globalize Blockchain with the speaker ►►►
Please rate this news:
(103 votes, average: 3.43 out of 5)