Head of blockchain startup Rate Jian Kai Goh – a participant of discussion titled "ICOs: Opportunity or Threat?"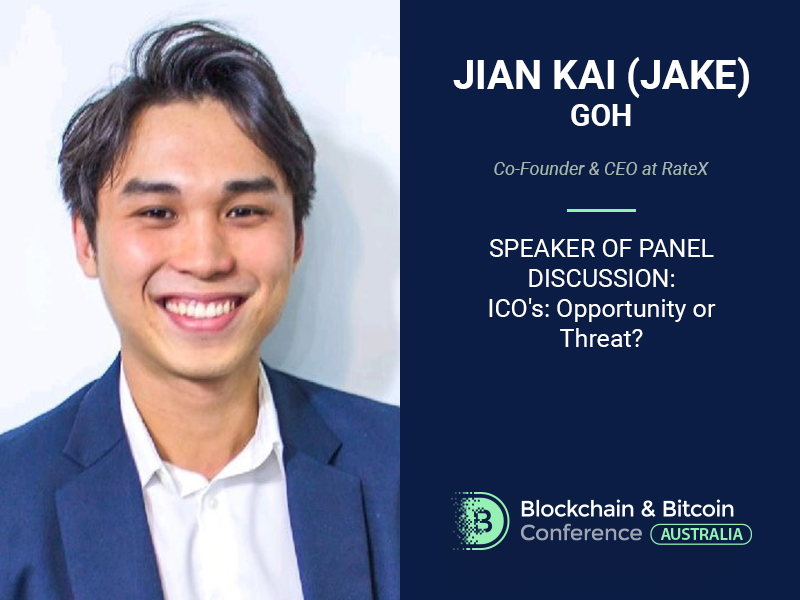 We are presenting the participant of the panel discussion as part of Blockchain & Bitcoin Conference Australia, founder of blockchain company Rate – Jian Kai (Jake) Goh.
Together with other crypto experts, Jake will participate in the discussion, where the main topic sounds like "ICOs: Opportunity or Threat?" During the discussion, he will analyze why many token sales turn out to be a fraud and how dangerous they may be for modern economy.
Jian Kai Goh founded Rate in 2016 to change the world of e-commerce. As a result, the company has developed a payment protocol called Rate3 that allows converting currencies and conducting cross-border payments online using the Internet browser. As part of the project, the company has created a web extension, where users can exchange money for the currency accepted by a specific online store just in several clicks.
Today Rate works with the largest online retailer in the world – Amazon. The project is launching an ICO; the pre-sale stage is underway now.
---
Please rate this news:
(112 votes, average: 3.72 out of 5)