How Does Blockchain Inspire Regulations? ETHLEND Australian Ambassador Benjamin Hall Will Explain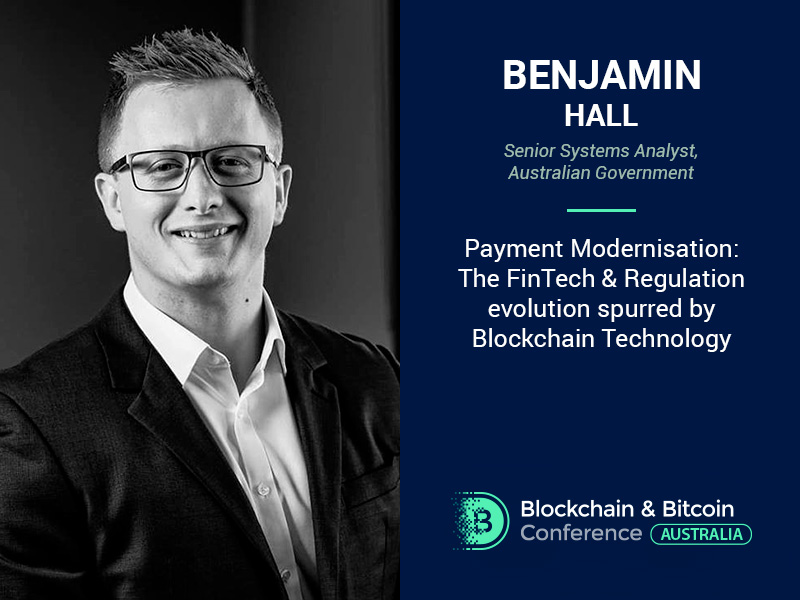 Blockchain is spreading and being integrated into a lot of spheres and financial one, for example, has already undergone a lot of changes. Blockchain is not only altering the way financial operations are conducted but it is also influencing the emergence of new regulations. At the Blockchain & Bitcoin Conference Australia, Benjamin Hall, ETHLEND Australian Ambassador, will deliver a presentation "Payment Modernization: The FinTech & Regulation evolution spurred by Blockchain Technology", where here will discover blockchain's influence.
The main points of the speech:
current financial systems and regulatory change;
current megatrends, m-commerce, fintech (their 5 traits) and blockchain technology;
how blockchain is modernising the landscape of finance;
potential blockchain use cases, considerations, and challenges;
how fintech organisations are employing this technology for their development;
illustration of blockchain use by Australian companies and banks & cryptocurrency exchanges regulations.
Benjamin Hall is the senior business systems analyst at the Department of Human Services of Australian Government and the Australian Ambassador at ETHLEND.
He is a technologist and innovation expert working with the Google Glass and Machine Learning projects. Before, the speaker used to have training in the Australian Army as an Officer, worked in the spheres of finance, security, and sales and marketing.
Benjamin has a YouTube channel where he is focused on blockchain educational information and he is a welcomed speaker at many conferences all over the world.
---
Get to know the speaker and dive into blockchain universe at the conference!
Please rate this news:
(89 votes, average: 3.68 out of 5)