Joshua Rotbart to reveal the ways of making cryptocurrencies stable by means of gold at Blockchain & Bitcoin Conference Australia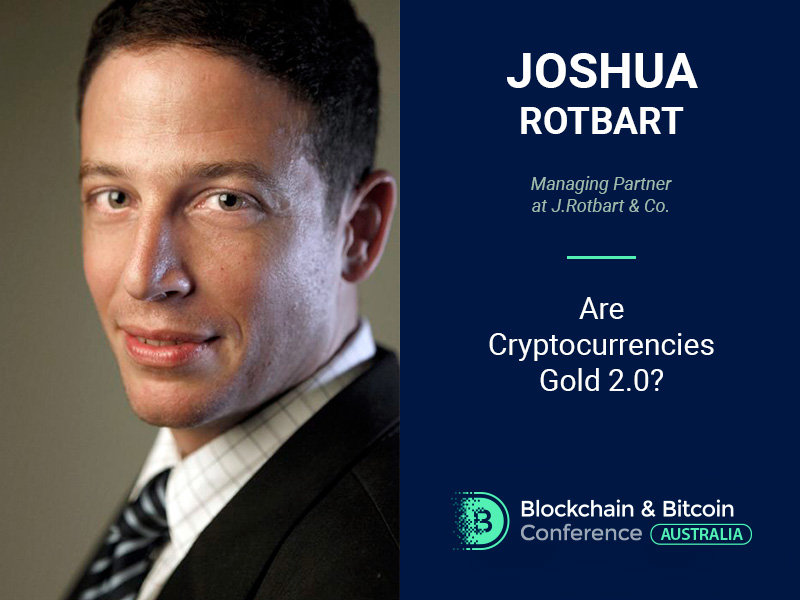 Why are precious metals valuable, how are they connected with bitcoin, will they become the new-generation gold? On May 29, a global expert on the investment in precious metals Joshua Rotbart will provide answers to these and many other questions at Blockchain & Bitcoin Conference Australia.
The speaker is a Managing Partner at J. Rotbart & Co having made $550 m deals by selling gold bars through Singapore and Hong Kong. The expert is also working on several blockchain-based projects as well as advises ICO companies on precious metals.
J. Rotbart & Co. assists clients in converting cryptocurrencies into physical precious metals. According to the speaker, the crypto community shows growing interest in such service since pegging to gold makes crypto assets more stable and ensures their liquidity.
At Blockchain & Bitcoin Conference Australia, Joshua Rotbart will tell in detail about the markets of precious metals and cryptocurrencies as well as the interconnection between two different asset types.
---
Wondering whether cryptocurrency would replace gold in the future?
Please rate this news:
(55 votes, average: 3.69 out of 5)