Mining Ethereum in Australia: Top 3 Mining Pools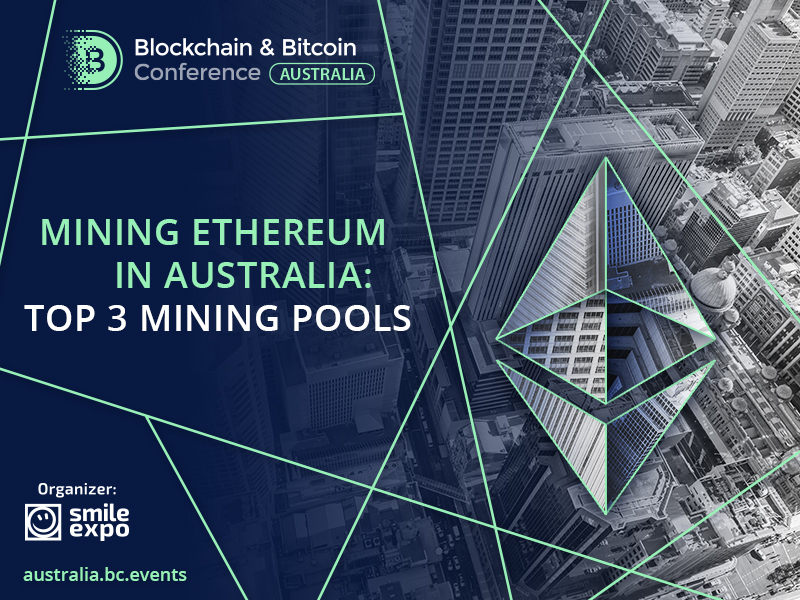 As cryptocurrencies are attracting more investors and more people join mining, mining pools gain popularity.
What are mining pools?
Through the pools, a group of people mine together to create new cryptocurrencies using their equipment and get rewards.
Different servers use different calculation techniques in order to distribute rewards.
The most popular ways to calculate rewards are:
Pay-Per-Share – each share added to the common pool is rewarded
Proportional – reward is calculated in proportion to all shares added by one person
Pay-Per-Last-N-Shares – works as proportional but only recent shares are considered for calculation of reward
Top mining pools in Australia
Australia has high prices for power, however, there is a number of pools which final payouts make the mining process worth it. Mining pools based in Australia mostly focus on Ethereum or Bitcoin mining and create a comfortable environment for it.
Dwarfpool is the third largest pool for mining Ethereum. Its server is based in Melbourne, with 1-2% average fees. Not only Ethereum can be mined with this pool, as it is available for mining Monero, Dash, ZCash and Expanse. The minimum payout is 01 ETH and is usually released automatically every hour.
Dwarfpool uses pay-per-share rewards calculation system. For mining there, you do not need an account, as using your wallet is enough, which makes mining anonymous. As for hash rate distribution for Ethereum mining, Dwarfpool has a good position in comparison to other mining pools.

Caption: Ethereum mining pools hash rate distribution
In 2016, Dwarfpool took the first place with the Ethereum mining hash rate distribution 27.1 %. Let us remind you that the higher the hash rate, the more successful the new blocks generating.
Nanopool is based in Australia and is good for mining Ethereum, SiaCoin, Monero, ZCash, Electroneum and Pascal. The fees are the same – 1-2%. To calculate rewards, the pool is using PPLNS system.
In 2016, the Ethereum mining hash rate distribution was 4.6%. Currently, the pool's rash rate is 41,5 Gh/s with 89.486 Ethereum miners.
Сkpool is a pool for Bitcoin mining with the fees of 0-1%. The hash rate is 9.72 Ph/s and a pool has 220 shares per second. It calculates rewards for miners by pay-per-last-n-shares, and when a block is solved, the pool gives a payout to the top 100 miners and to 50 smaller ones. This way, smaller miners get rewards depending on the time period since their last rewards. This is done to prevent the rise of fees as if miners receive a big number of small payouts all the time, the fees while spending rewards will get higher.
Please rate this news:
(105 votes, average: 3.59 out of 5)