What is crypto wallet? Types of e-wallets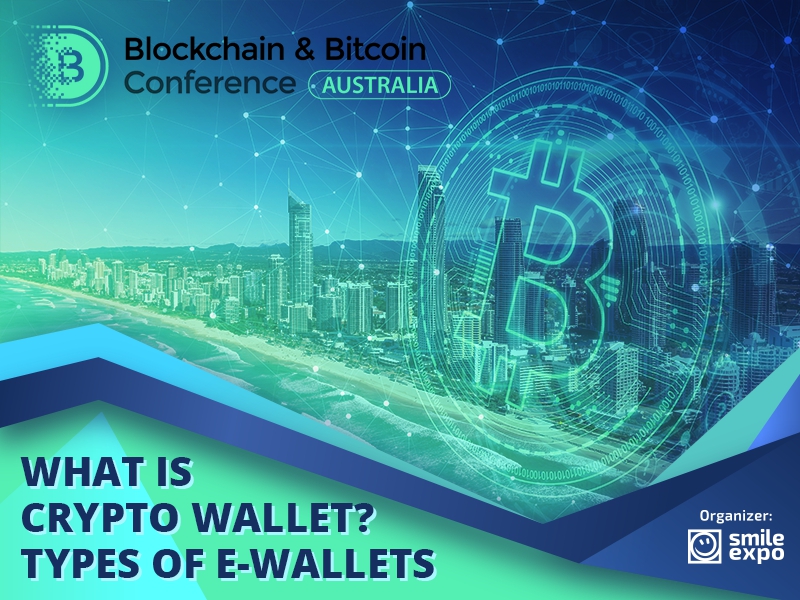 There exist lots of cryptocurrencies nowadays – correspondingly, e-wallets are also growing in number. How do they work and what are the main differences between them?
Cryptocurrency wallet is specially designed software allowing its owner to access accumulated digital money. This program stores a personal user key and offers a convenient interface that helps carry out various crypto operations. Only those who have a private e-wallet can receive digital cash, pay for services and exchange cryptocurrencies – any transactions are available.
How does crypto wallet work?
Contrary to common belief, crypto wallet isn't immediate storage of digital cash at all. A program only stores a private key with access to blockchain. This allows its owner to carry out operations with money, record their transactions and track a balance. So, a wallet stores not currency but data about some money owned by users and operations they conduct.
Cryptocurrencies are virtual so real currency exchange doesn't exist. All virtual operations just store records of blockchain-based transactions. The role of crypto wallet is to store and verify your private key against the system.
Types of crypto wallets
We have several types of crypto wallets that differ in reliability and user-friendliness. They provide users with various options for access to crypto operations, their storage and carrying out.
♦ Online and web versions
These type of wallets is user-friendly and easy to connect to. They refer to so-called hot e-wallets with quick access. All the user needs is network access. Unfortunately, such wallets cannot guarantee reliability being an attractive target for hackers.
Surely, no one can steal your cryptocurrency or fabricate records of transactions but a personal key is under threat of hacking.
♦ Mobile version
Use these wallets to access your account from a smartphone or a tablet. This is in fact a type of online wallets. They are not described as well-protected but pretty practical for everyday payments. Mobile version of e-wallets is also handy due to anytime access.
♦ Desktop wallets
You install it on PC providing access to a user account only from this computer. These e-wallets are recognized as pretty reliable unless a computer is damaged by a virus. Desktop wallets exist in two versions: slim and fat. The first one allows to set up a light e-wallet working via a remote server. The second one is a fully-fledged version of PC wallet. User should have pretty much free space on a computer (about 100 GB) and be computer-literate.
♦ Paper e-wallets
It may surprise but they exist and even can be touched. In fact, such e-wallets are a printout of a QR code generated on a special resource. Scan it and receive access to crypto cash.
♦ Hardware wallets
They are recognized as the most reliable among all the abovementioned. Experts call them cold e-wallets not accessible by randoms. The device recalls a memory stick, all the data is stored independently.
This type of e-wallets can be connected to any computer (access is protected by a PIN number). You would be surprised but this variant is not that popular because of the price, compared to others. A hardware wallet costs $100-200.
It doesn't imply that some e-wallets are bad, some – good. The point is that each one performs its role. Some can be used for quick calculations and storage of a small amount of money while others – for capital accumulation.
Proven online wallets for digital money
Sometimes owners of hardware devices also need web wallets for quick access to a small amount of money. To give your account overall protection, find out the most reliable Internet platforms for cryptocurrency storage in 2018. Let's look at the current list of proven multicurrency web wallets:
Created by the British developers, this product is simple and user-friendly. It supports several types of cryptocurrencies and common currencies with no hidden tax. If you plan to pay with crypto cash, this one will be the most helpful.
Developed by an eponymous company, this e-wallet is time-proven and tested by millions of users. It has a high level of security and data encryption. Russian version and mobile apps are available.
♦ Coinkite
This e-wallet was developed by the Canadian team. It is helpful for instant crypto money transfer via terminals with no conversion commission (unfortunately, available only for the U. S. and Canada). High level of protection and reliable multisignature system are the best characteristics of this e-wallet.
This is the first professional project with an interface in Russian. It has lots of functions and is highly protected by several technologies. Mobile version is available.
One of the oldest e-wallets on the globe. It is simple and user-friendly. You can take an opportunity to buy crypto from proved traders and invite friends within a partnership program.
Whatever type of an e-wallet you choose, follow the golden rule of security – your capital should not be stored in one place. Register several e-wallets for different purposes in order to save all the crypto you have.
Please rate this news:
(96 votes, average: 3.68 out of 5)